Perpignan, economical and cultural capitale of the Roussillon, is erected in the heart of a agrarian plain, only a few kilometers away from the sea. The light, the palmtrees of every places, the marks of a illustrious catalan past, the traditions, the countless appeals of the city recall its closeness with Spain.  
Perpignan, with its genuine southern colour, is pleasant and animated. 
The history-lovers will discover with delight the  Palais des Rois de Majorque and the City Hall into which is proudly exhibited "la Méditerrannée", master-piece of Maillol. And you can't pass by without admire the Castillet, symbol of Perpignan, that was built at the end of the 14th Century and has been used by turns as a castle, a City door and a jail.
But it is also by letting yourself be lost in the small streets surrounded by walls of bricks and "cayrous", by pushing some doors to penetrated into patios and by dwadling in those places of life and reunion that you'll find yourself with the old soul of Perpignan.
The Saint-Jean-Baptiste cathedral and the "Campo Santo" (biggest cloister cementery of France) mark the beginning of the descovery of the city's religious art,  walk that'll guide you as well to the Sain Jacques Church (starting point of the Sanch, the procession of the misteries of the Holly Friday). Those small streets and lanes are full of the odours of olive and salted fish, overflowing of spicies, gourmet witnesses of a colourfull gastronomy !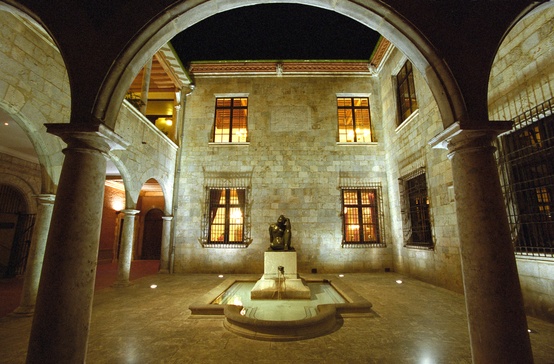 The city of the sun is privileged by its closeness with the snow-capped summits of the Pyrenees that you can reach walking or only admire from the city, with the vineyards and the orchard of the plains, the mimosas, the palmtrees of the coastline.