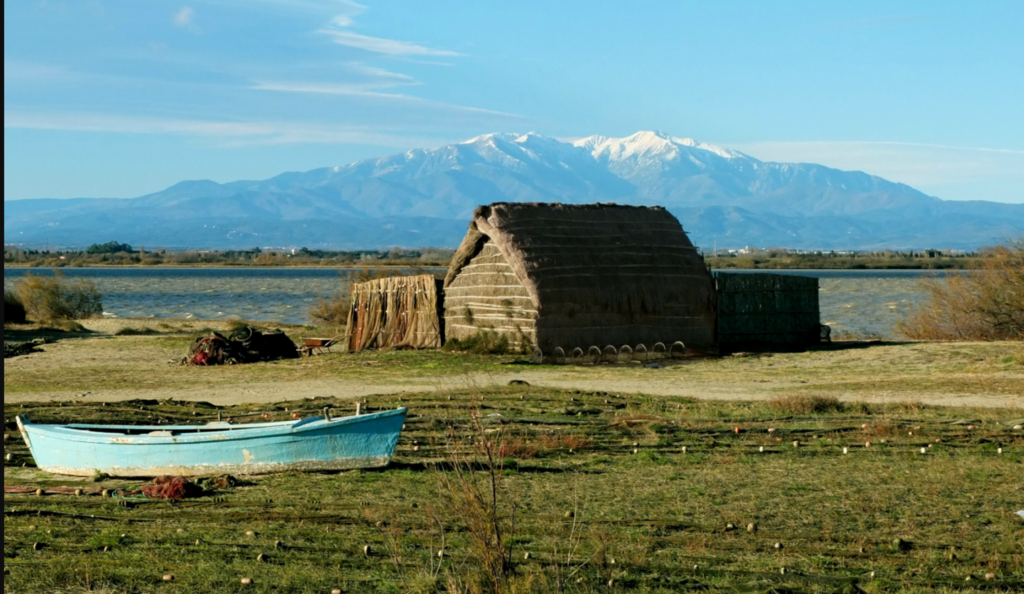 Must see :
The pond of Saint Nazaire

The village made of reed
By its location, Canet en Roussillon is surrounded by a hinterland rich of its picturesque and historic sites and by a few famous vineyards. Since 1950, an urbanistic program of equipment and protection of the environment (the pond of Saint Nazaire) revived the sea resort of Canet. 
The pond of Canet benefits from a complete and rare ecosystem. It is listed as one of the ecological network sites of Europe Natura 2000, which aim is to protect and preserve the natural habitats of species and birds living in the wild. It offers a remarkable wildlife and flora. A traditional fishers' village made of reed has also been reconstituted there.