Come and enjoy a balanced buffet breakfast, with carefully selected products to start your day off right!
With a gluten-free or lactose-free selection so that everyone can enjoy it …
Tarifs 
Adult and enfant over 10 years old : 9.50 €

Kid under 10 years old : 5.20 €

Kid under 4 years old : free
Hours
Breakfasts are served from 7 a.m. to 10 a.m. on weekdays, from 8 a.m. to 11 a.m. on weekends and in July and August.
Do you want to have breakfast at different times? Please do not hesitate to ask us, we will do our best to satisfy you.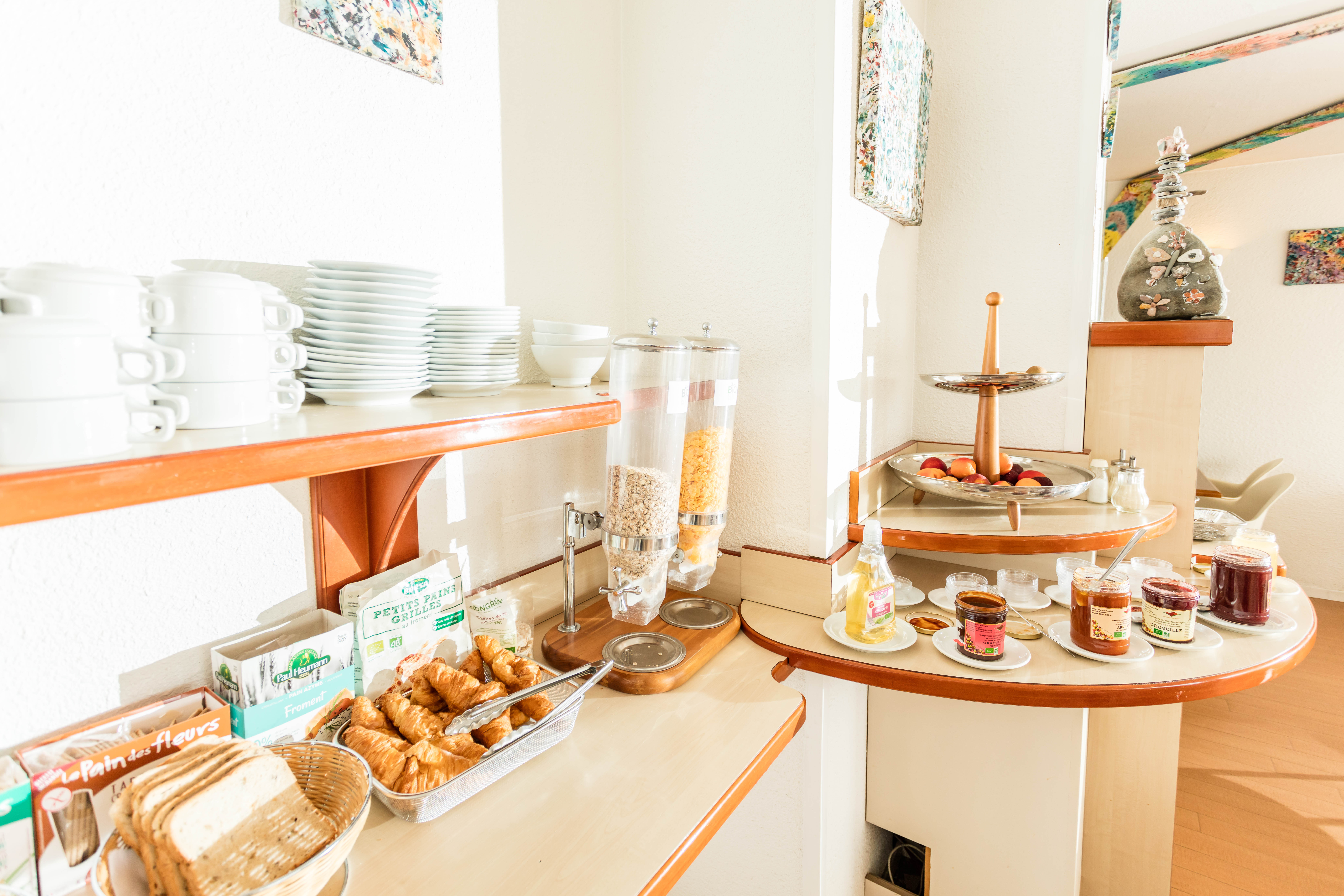 Organic and / or fair trade coffee and tea

Chocolate

Cappuccino

Orange juice 100% organic fruit juice

Organic milk

Organic vegetable milks

Bread and pastries

Seasonal fruits from the local market

Organic cereals

Organic and local eggs

Compotes

Organic crackers

Natural and fruit organic yogurts

Cheese

Ham
Organic, local and solidarity jam
The Val de Sournia jam comes from a Fenouillèdes village in our beautiful department. It is produced in the pure tradition of artisan jam making: cooking in a cauldron over low heat, in certified organic cultivation and rich in fruit. And, what is important to us, a social and solidarity approach. In fact, for more than 20 years, the jam factory has been an integral part of the Establishment and Services for Aid through Work (ESAT) "Les Ateliers du Val de Sournia". The objective is to provide access to a working life for people with disabilities.
Based in the Rotjà valley, in the Pyrénées Orientales, Jean-Luc VERDAGUER produces organic and 100% local rosemary, scrubland and chestnut honey.
Why not meet for a welcome tasting moment around a table at one of our partner restaurants.
W
e have selected establishments that are open most of the year (like us!) and whose customers say good things to us. Also, we are fond of your opinions. Half-board includes breakfast served at the hotel and a meal, lunch or dinner (usually a starter, a main course and a dessert - excluding drinks) in a partner restaurant. You are absolutely free to choose the restaurant from the list we offer and change it - or not.
Exemple of the menus, depending on the week and season: see here.
Prices
Adult and kid over 12 years old : 24 €
No half-pension for the little wolves who don't eat (yet!) Like the grown-ups.
To make them live adventures that change their routine and reconnect with their own !
Here, they will be able to marvel at the seabed while learning to dive, go climbing, discover the joys of mini-golf, have fun in Valmy park or simply take a family walk along the great blue and admire the exhibition of giant photos …
To make life easier for families, we offer free baby cots (subject to availability), a space available 24/24 with a microwave to heat meals for toddlers, games and books for all ages. Family or adjoining rooms can be offered to you.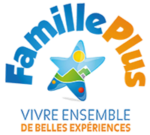 Because he too has the right to vacation, here, your dog is greeted with a smile! 8.60 € per day
Here we love dogs and we would be happy to welcome your 4-legged companion for your vacation in the sun! Moreover, each of us has a bitch: from Plume, our Berger Blanc Suisse, to Cali, Shiba Inu from the receptionist, or Hebe from the night watchman, adopted at the SPA to Punkie, happy dog from the wife of room.
We do accept 2 dogs but only for small dogs (- 10 Kg). Otherwise, we will limit ourselves to 1 doggie.
On site, there will of course be a few small rules to follow, such as being on a leash within the establishment, or not going to the breakfast room out of respect for other customers, but we love animals, and your dog will quickly realize it;).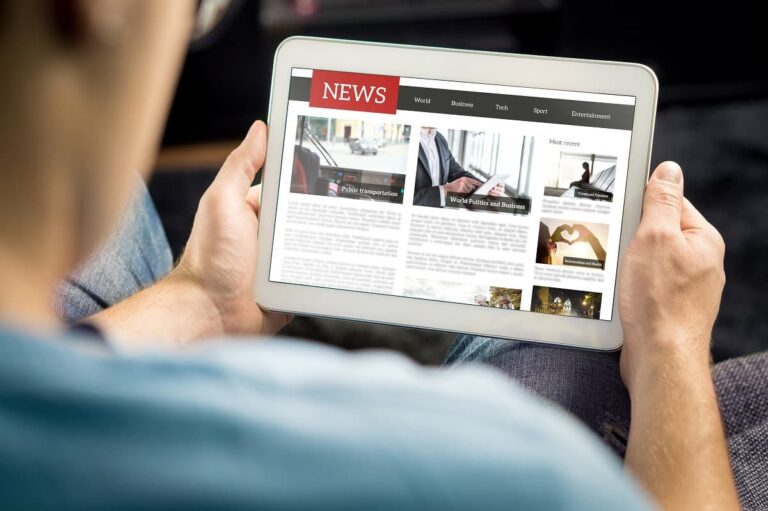 Digital newspapers and dailies
We are pleased to offer you a new service, the online kiosk! 
You can enjoy more than 60 newspapers and magazines for free: 
Elle, Marianne, L'Obs, Le Figaro, So Foot, Maxi, GQ, Les Echos, Maison & Jardin, Parents, Télé 7 jours, Society, Automobile Magazine, Détours en France, Ici Londres, Socialter, Terre de Vins, Vanity Fair, Vogue, You Boat… 
And even international publications, English, Spanish, Japanese or Chinese. 
Read your favorite magazine, or discover new ones, even on the beach. 
Remember to bring your tablet for a more pleasant reading…
Despite our best efforts, we have not been able to make the facility accessible to persons with any type of motor disability. 
However, our staff is trained to welcome people with visual or hearing disabilities. 
Thank you for contacting us before making your reservation in order to organize your stay in this way.